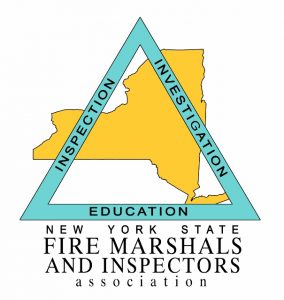 The purpose of the New York State Fire Marshals and Inspectors Association is to offer information to its members, which will enable them to:
Better interpret laws,

Improve their performance and duties as Fire Marshals and Inspectors,

Inform of new procedures of enforcement,

New methods of construction, and/or use of products and materials that may be available to the fire service,

Encourage professionalism; we act as a responsible authority, we maintain good fellowship, and promote the interest of and lend support to the activities of other affected organizations.
We hope this site will become one of your favorite stops on the web, you'll be glad you did.
MISSION STATEMENT
The New York State Fire Marshal's & Inspector's Association is committed to providing professional code enforcement for the protection and safety of the resident's and guest's of the State of New York.